News Page
Hiester's H.O. Slot Car Bodies
36'Chevy Coupe (5 Window)

Dirt Late Model

66' Corvair

Allen Vega

37' Chevy Coach

Weld Gremlin

Pinto

Dirt Modified

Mustang

Gremlin

Falcon

Chevy II

Sprint Car

IMCA Modified
.030 White Styrene Bodies $1.00 EACH
Painted .030 Body $10.00 EACH
$5.00 Shipping & Handling
These are the bodies we will have available the first 12 are in production. 13 & 14 will be available after this weekend sometime in the near future.
Doug Manmiller celebrating his 2010 Points Championship at Big Diamond Raceway.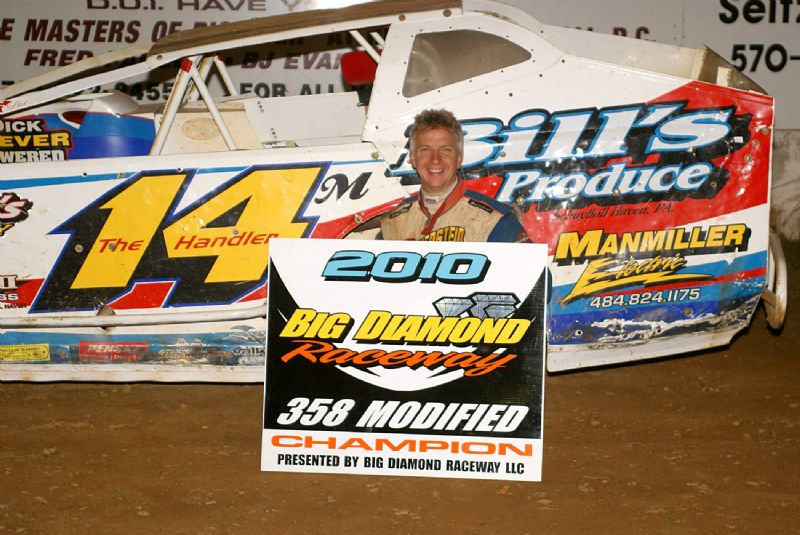 Doug Manmiller a sponsor and part time racer at Hiester's H.O. Raceway is having a real strong year on the race track at both Big Diamond and Grandview Speedways thia summer. At Big Diamond Doug is the 2010 358 Modified Point Champion. Congratulations to Doug and the entire Josh Biever on your track championship. The impressive part is that Doug won the points without a win or even a second place finish all year. This proves consisancey pays off more than just pure speed. At Grandview Speedway Doug is 7th in the points battle.
Another part time slot car racer at Hiester's H.O. Raceway enjoying a very solid year on the dirt tracks is John Willman. John has 1 feature win at Grandview and is sitting 5th in points battle at the always tough 1/3 mile speedway. At Big Diamond John finished 3rd in points enjoying a solid year up in God's Country aboard the EZ Release Pro Shops modified.